Features
Product lineup for various applications (single layer, double layer, conductive, etc.))
Edge accuracy 10µm or less
Provide products with excellent abrasion resistance and durability to meet the required service life.
Excellent stain resistance and protection of mating materials
Can be used for any type of high-speed, medium-speed, and low-speed models
Low temperature and low humidity, high temperature and high humidity
Sheet metals are made of chrome-free materials that have been made without environmentally hazardous substances.
G-Module™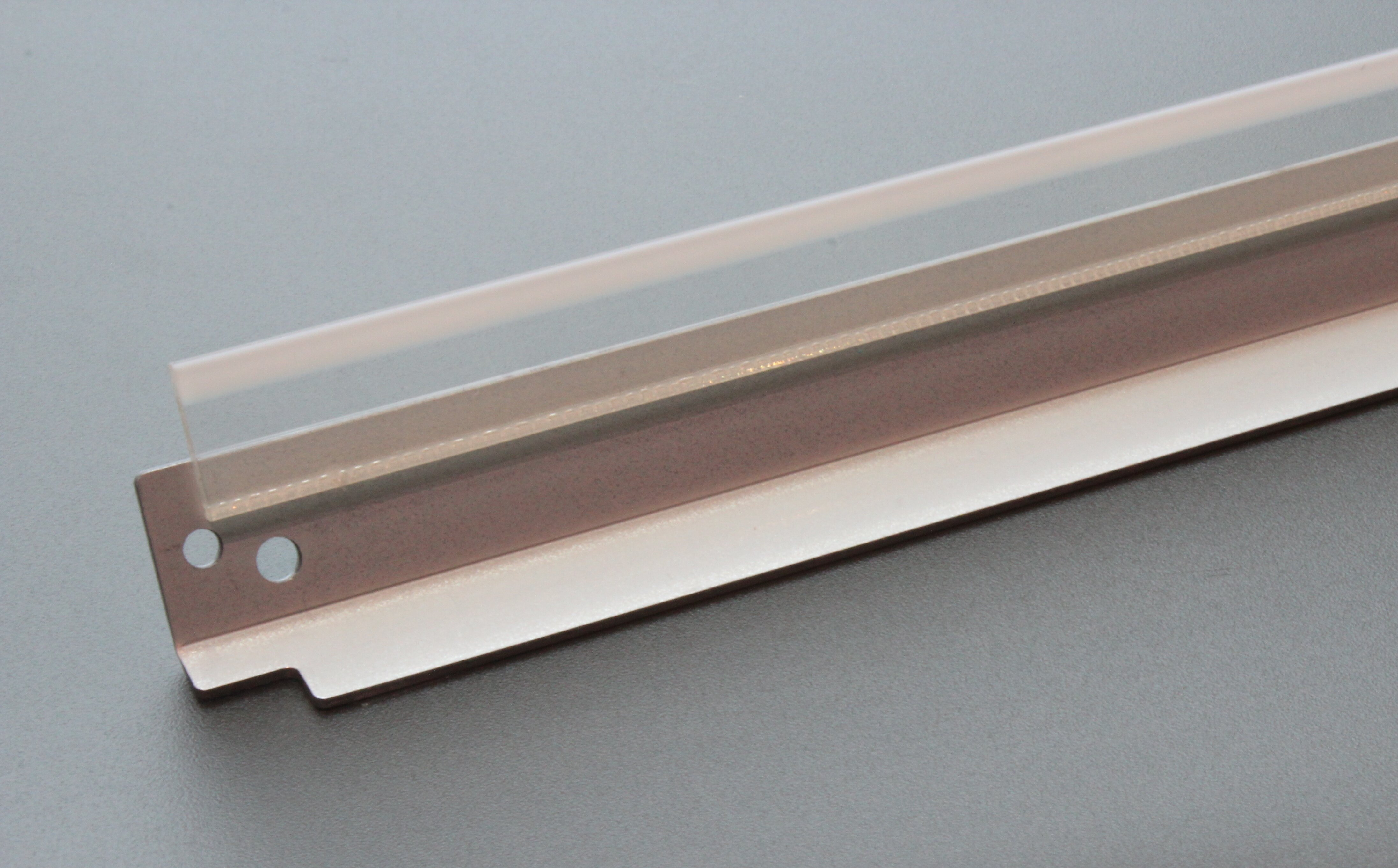 Features

Functionally separated structure with separate polyurethane rubber for the edge and support parts provides excellent abrasion resistance, chipping resistance, permanent strain, etc., and high cleaning performance in a variety of application areas.
The thickness accuracy, which is important for cleaning characteristics, has been dramatically improved through a unique manufacturing process (G Module ±0. 5 mm). 02mm, conventional product ±0. 5mm(1mm)
By modularizing the component parts, it is possible to integrate a large number of rubber compounds and standardize their installation positions, making it possible to use a single configuration for a wide range of electrophotographic output devices.
Application example video (laser printer)