Features
High torque transmission
High transmission capacity is realized by using highly rigid and elastic components.
Compact size and low noise
Compact design is possible because the high transmission capacity allows the belt to be used in a narrower width compared to conventional specifications. The narrower width also reduces striking noise between the belt and pulley.
Responsiveness and positioning accuracy
The use of a highly elastic carbon core wire prevents the belt from stretching and tooth skipping due to sudden stops and acceleration, and also realizes high positioning accuracy.
Tooth Chip Durability
High hardness and high elasticity synthetic rubber provides excellent tooth chipping durability.
Can be used with standard pulleys
Same tooth profile as standard STS belts allows use with standard pulleys.
Ceptor-X S3M uses clean type canvas.
Structure
Rubber: High hardness and elasticity synthetic rubber is used to minimize tooth deformation.
Core wire: Super high elasticity core wire with excellent tension maintenance
Tooth Cloth: Chip and abrasion resistant tooth cloth is used.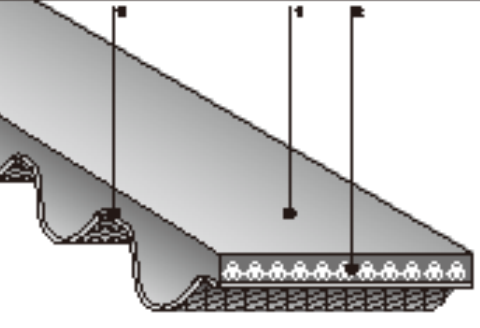 Comparison of transmission capacity between Ceptor-X high-load toothed belt and conventional product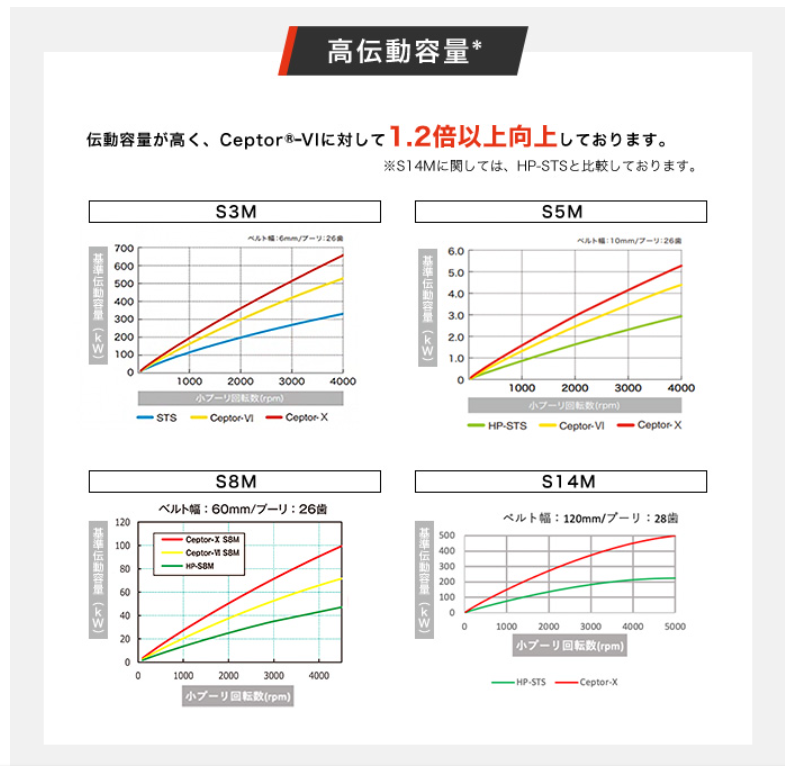 Transmission capacity of Ceptor-X
Comparison of belt width between Ceptor-X high load toothed belt and conventional belt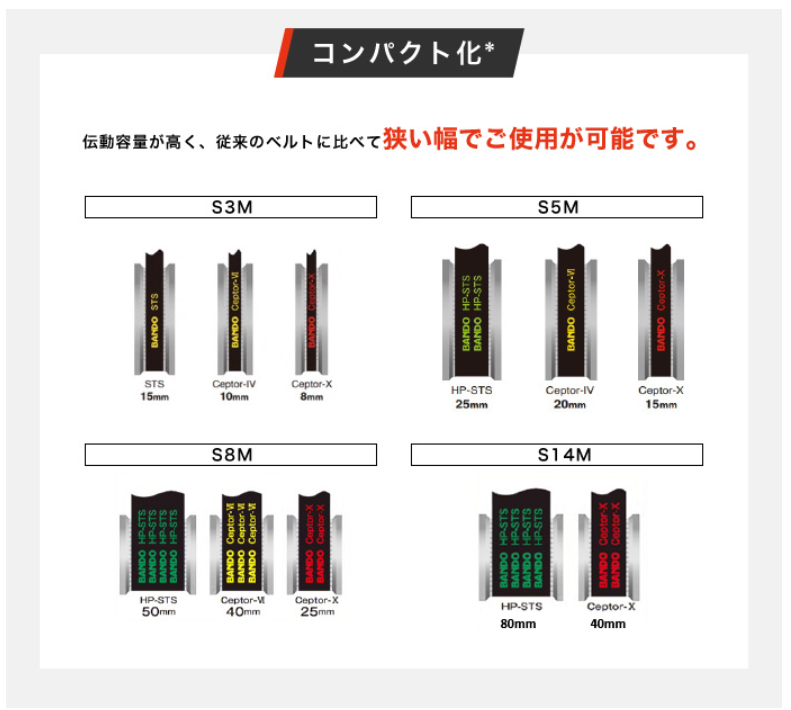 Application Examples Video