Features
Heating allows for easy and strong joints, so you can freely select the belt length you need, regardless of the standard.
No directionality in the cross section allows for complex 3-dimensional transmission such as multi-axis transmission and directional changes by idler pulleys.
Installation can be done without disassembling the machine, reducing the need for tensioning and other adjustments.
VANCORAN (polyurethane), which has excellent abrasion and tear resistance, is used and has excellent mechanical properties.
Lineup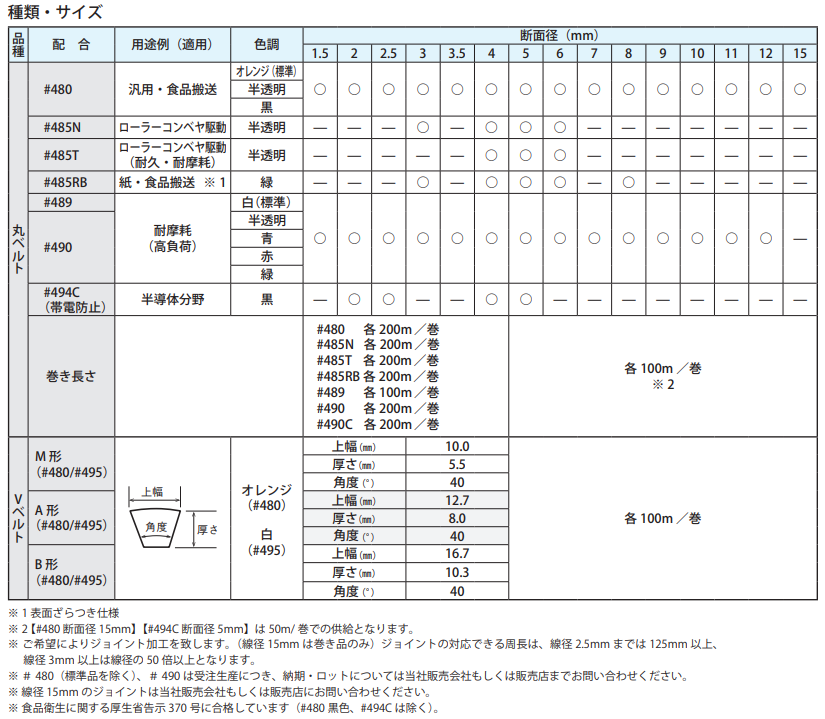 use
Drive and transport applications for automated equipment such as office machines and packaging machines